LOADING COMPUTER SOFTWARE FOR ALL TYPE OF SHIP
iStow is a cutting-edge loading software for ships that offers powerful features to enhance cargo stowage operations. With advanced optimization algorithms, real-time monitoring, and user-friendly interface, iStow maximizes cargo utilization, ensures compliance with safety regulations, and reduces transportation costs. It seamlessly integrates with existing systems, mitigates risks, and provides scalability and flexibility. iStow is the ultimate solution for efficient and secure stowage planning in the maritime industry.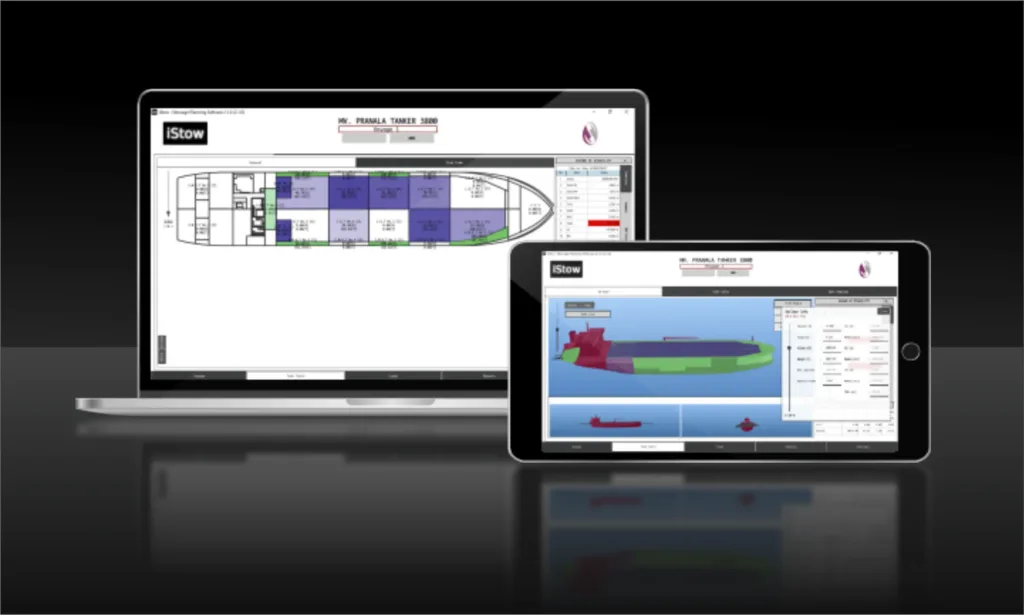 iStow Tanker is a variant of iStow which is used to help planning ship loading process, especially on tankers.
iStow Container is a variant of iStow that brings increased productivity, efficiency and effectiveness of shipping operations
iStow Ferry Ro-Ro is a variant of iStow for arrange vehicles and heavy equipment cargo on Ro-Ro deck and calculate the stability.
Variants of iStow used for training of manpower in the field of maritime transport.
iStow Container is a variant of iStow that brings increased productivity, efficiency and effectiveness of shipping operations