iStow Container Meratus Kupang
iStow has been officially used by ships operated by PT Meratus Line. Located at the Nilam pier, Tanjung Perak port, Surabaya, the iStow with the type of iStow Container was handed over on board the MV Meratus Kupang ship. iStow Container Meratus Kupang features Intact Stability and Longitudinal Strength. In addition to these main features, the export and import features of BAPLIE data are also available on iStow Container Meratus Kupang where BAPLIE is one of the manifest standards that is widely used in international ports, both used by port authorities and shipping companies around the world. To improve the performance of the iStow interface, currently iStow is equipped with a 3D display of the Meratus Kupang ship and its cargo. This 3D display is expected to make it easier for users to organize cargo, and so that the position of the cargo on the ship looks real in the application.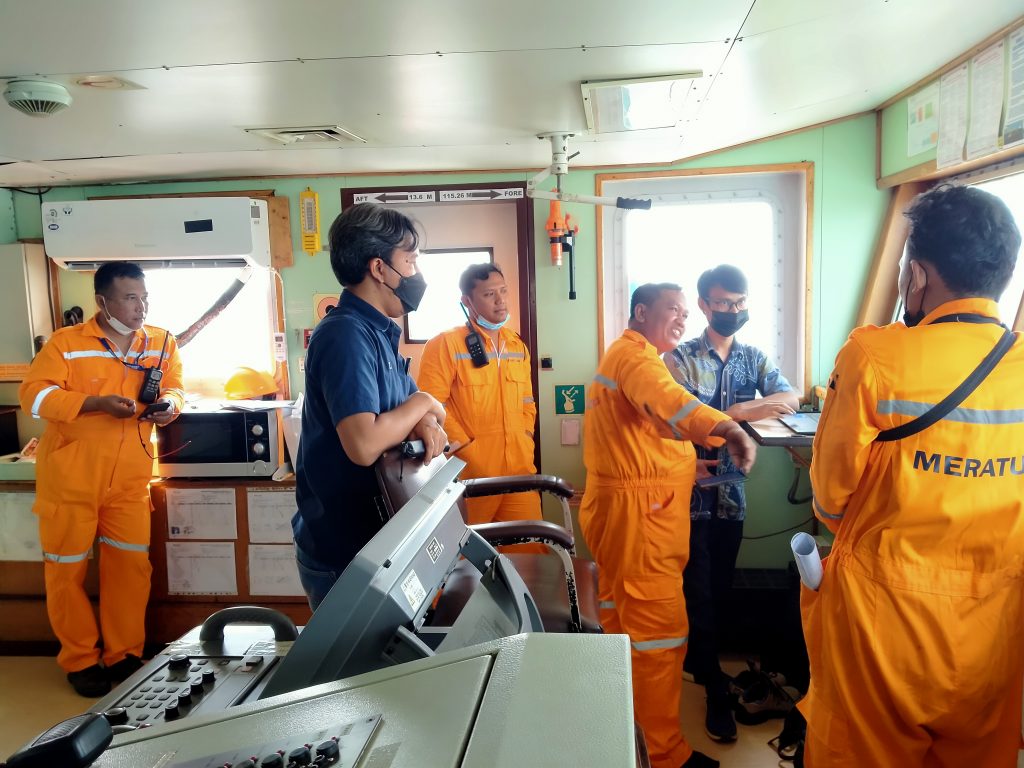 Along with the installation process, training on the operation of iStow Container was also carried out. Training is given to crew members as iStow users. Over time, it is hoped that ship crews will be able to get used to using digital tools, especially in planning and managing cargo on board. Given the current era of digitalization, it is predicted that it will be the main focus in improving human resource capabilities.